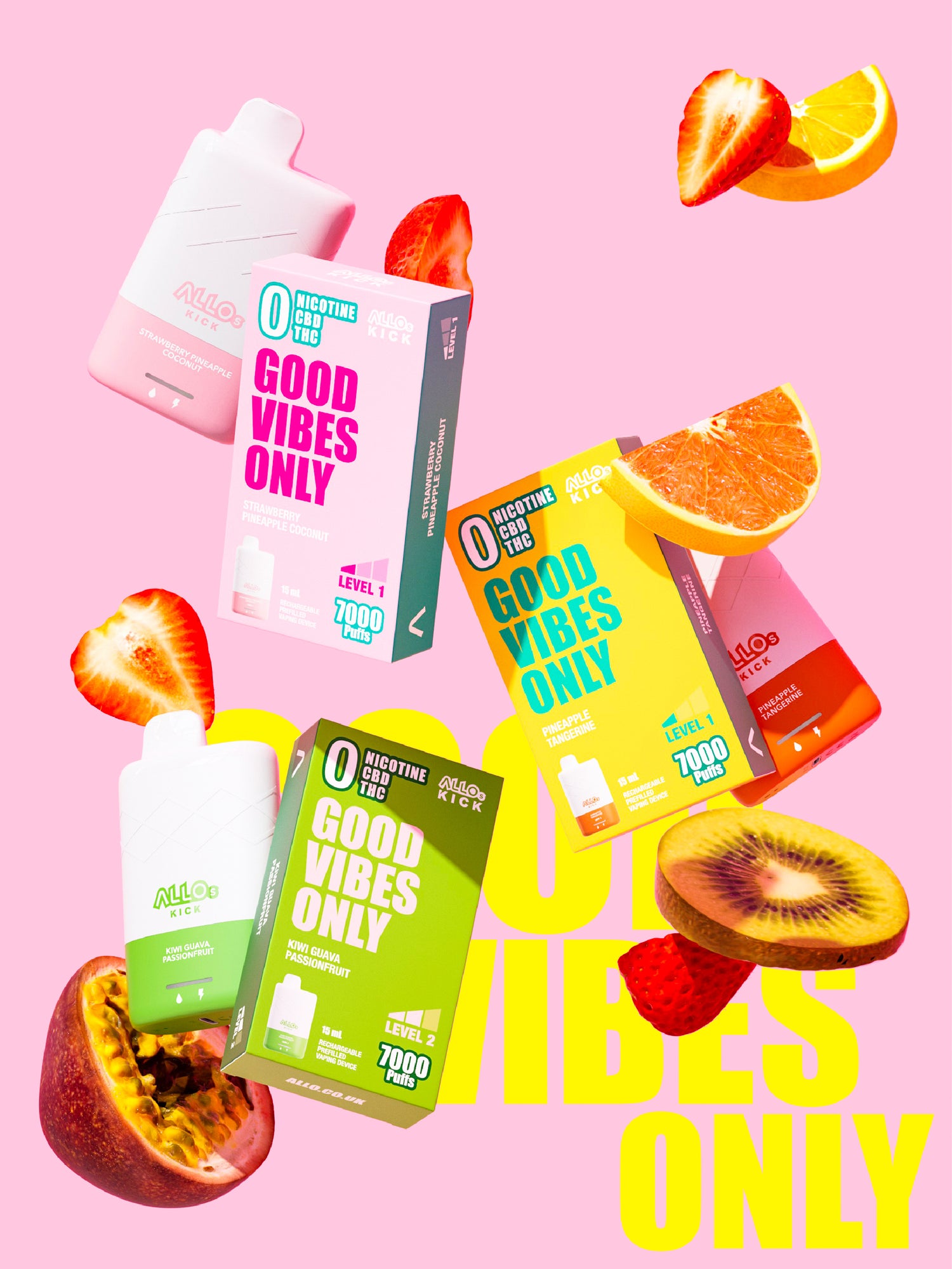 Features & Benefits
More Puffs: Get up to 7000 puffs with 15ml, of e-liquid.
Longer Lasting: Enjoy a reliable 550mAh type-c rechargeable battery (cable not included)
Elevated Experience: The high-quality mesh coil and smart chipset ensures a consistently flavourful experience with excellent vapor production.
Excellent Craftsmanship: Designed with both function and style in mind, our clean and sleek device incorporates Allos KICK technology to minimize leakage and spit-back.
Incredible Flavours: Explore a wide range of delicious flavourings known for their consistency and smoothness available with the Allos KICK.